OnePlus Pad
The OnePlus Pad has been the subject of numerous rumours and conjecture, but it is now official. Pre-orders for the  1 tablet will open in India in April, as was announce at the company's Cloud 11 event in New Delhi. Although the pricing hasn't been disclose by the firm, given on the features and the brief amount of time we had with it at the launch event, we might be looking at a starting price of about Rs. 40,000. The OnePlus Pad, which we had a brief opportunity to experience at the event, appears to be a serious competitor for Xiaomi, Lenovo, and Samsung in the market for high-end Android tablets.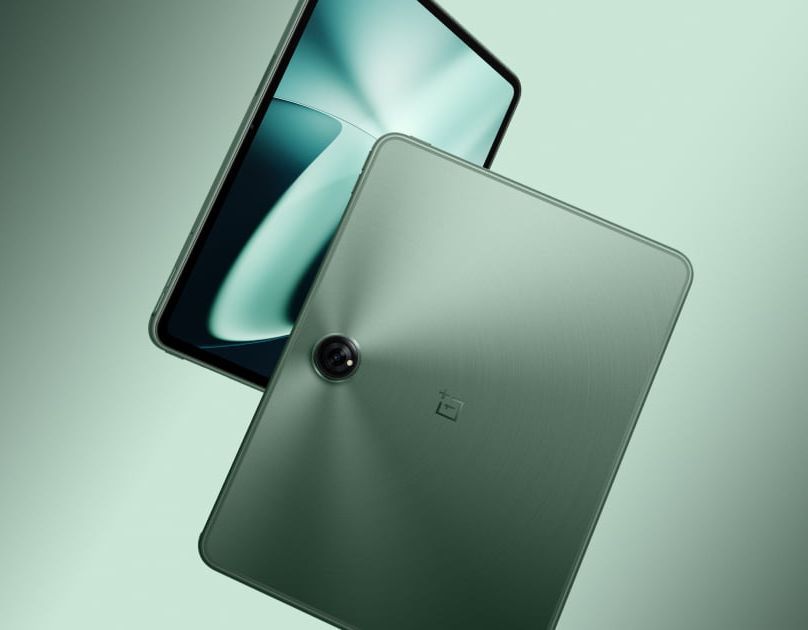 The OnePlus Pad weighs surprisingly little for its size and is only 6.5mm thick. You should be able to use it comfortably even for extended periods of time because to the rounded corners and sides. There are four speakers, and based on how you hold the gadget. The left and right audio channels are report to automatically orient. The OnePlus Magnetic Keyboard accessory may be connect to the tablet using contact points at the bottom.
features
The 7:5 aspect ratio display on the OnePlus Pad is reportedly the first in tablet history. A 11.61-inch LCD display with a 144Hz variable refresh rate and a resolution of 2800×2000 pixels is encase by the uniformly thin bezels. The tablet also boasts excellent colour accuracy with a Delta E rating of under two. The MediaTek Dimensity 9000 SoC powers the MediaTek OnePlus Pad, which will come with up to 12GB of RAM and up to 256GB of storage. OxygenOS 13.1 is to be installed. The tablet also supports 67W rapid charging and features a 9,510mAh battery.
Must watch:Lenovo Yoga Slim 7i Pro X
For those who want to be creative while on the go, the OnePlus Pad will also support the OnePlus Stylo stylus. The prominent centre placement of the 13-megapixel back camera. Which enables up to 4K video recording, is one striking design element of the OnePus Pad.
You should be able to benefit from features like file sharing, copy and paste between the two devices. And notification display when connected to a OnePlus smartphone. The Pad, according to OnePlus, can provide a full month of standby time.
The  Pad might be a fascinating addition to the market for high-end Android tablets. Its specifications appear to be strong, the accessories seem intriguing, and if you own other OnePlus goods. You should be able to take advantage of special capabilities.  Once we get our hands on the Pad and have a chance to give it a thorough review. We'll know for sure if this ecosystem push can actually succeed as intended.  Check out all of our reviews on the 11 5G, the Onelus Buds Pro 2. And our initial thoughts on the 11R 5G in the interim.